Port Righ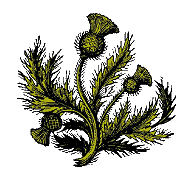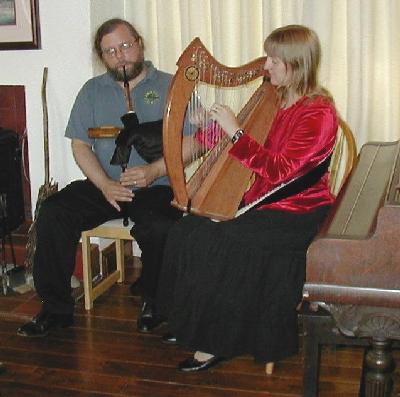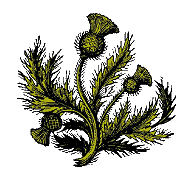 Featuring Celtic harp and bagpipes, the distinctive duo Port Righ also incorporates vocals and concertina into their passionate renditions of traditional Celtic music. The duo specializes in Scottish music and has spent a great deal of time in Scotland absorbing the sights, sounds, and nuances of the culture, lending authenticity to their unique sound.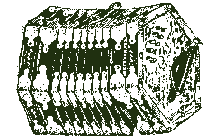 Phone 410-875-0855.

The Celtic duo Port Righ is a unique instrumental pairing rarely seen in Celtic music, with Jo Morrison on harp and Wayne Morrison on the shuttle pipe. Specializing in traditional Scottish music, from lively marches to wistful and expressive airs, they broaden their repertoire with traditional Irish music, vocal pieces, and their own original works. Their musical partnership is marked by a warm, balanced sound and a faithfulness to Celtic tradition. In every performance audiences can clearly see their respect for each other and their passion for the music they create.
Port Righ (pronounced "port ree"*) is the Gaelic name for the town of Portree on Scotland's Isle of Skye. It is usually translated as "king's port" but may also be translated as "king's music" or "king's song." Since the Celtic harp and the bagpipes were both historically used to entertain kings, the name seems fitting for this unusual group.
Wayne and Jo have performed together at the Potomac Celtic Festival, the American Music and Arts Festival, the Library of Congress, the Anam Cara artists' centre in Ireland, the Somerset Harp Festival, the Smithsonian, the Maryland Renessaince Faire, Mount Vernon, and other venues throughout the United States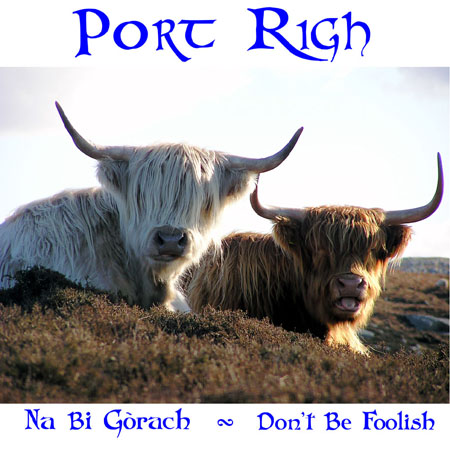 with a few originals and a sea shantey thrown in for additional spice.
Port Righ
is available for any type of event, including concerts, weddings, funerals, corporate parties, anniversaries, and private functions. For bookings, you may contact Port Righ at info@portrigh.com or 410-875-0855.
Port Righ Plays
The tunes are The Juggler/Courtly Ladies by Jo Morrison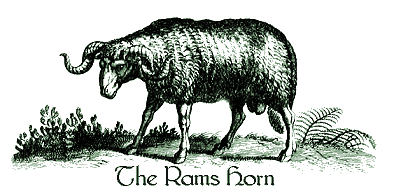 copyright 2002 , Jim & Beth Boyle, All Rights Reserved

No part of this website may be used for any purpose ( including using images )
without written consent from The Rams Horn